Australian team runners Grace Crane and Vanessa Round had their individual day of reckoning in the forests of La Feclaz today with the 2011 Middle distance final.
After a solid qualification last Sunday they were expecting a tough technical challenge. Grace started early and was the leader through the early TV controls. With a trademark safe start Grace looked set for a top 20 result but mistakes on the tricky 6th and 7th controls cost dearly in a competitive WOC Final with Grace finishing up in an excellent 27th place.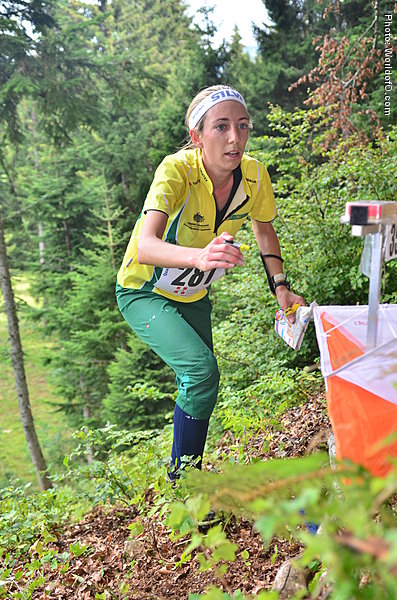 With a strong qualifying position Vanessa started amongst some favoured runners. After a solid start Vanessa was caught by World champion Dana Brozkova and they missed the troublesome 8th control together. But Vanessa stormed home in the hot and tough conditions to finish in 35th place.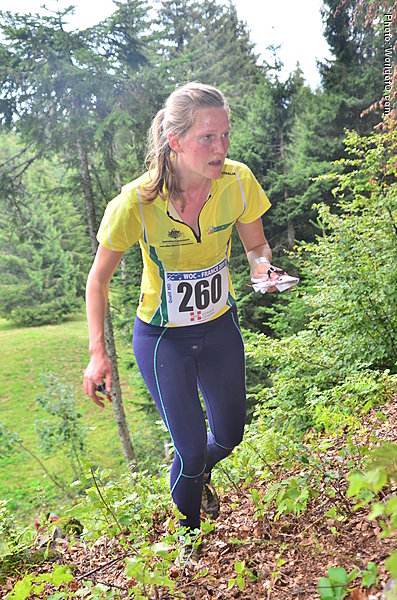 Relay
Both ladies will be backing up for the Relay tomorrow and they will be joined by Jasmine Neve.
In the men Simon Uppill will lead out, Julian Dent 2nd and Rob Preston will bring the team home.
The Relay is final race of WOC 2011 and is expected to be very technical and could produce some surprising results.
Watch live at: